You are here
Back to top
WWII Heroes: We Were Just Doing Our Jobs (Paperback)
Browse Books disclaimer
Please note that some books listed in our "Browse Books" section are NOT immediately available in our store. Those books must be ordered but they usually arrive promptly, within 2-3 days.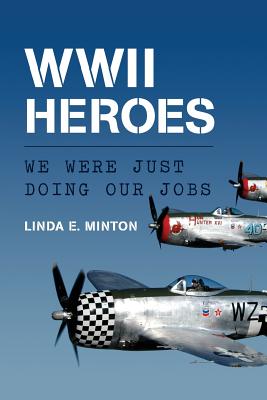 $14.99
Usually Ships in 1-5 Days
Description
---
After meeting and interviewing over sixty-five veterans, or the family they left behind, I have written their amazing stories. The accounts of these ninety-year old men are fascinating reading for anyone who enjoys history. Also, it is a reminder to be thankful for our freedom. It's important to know what WWII veterans endured, suffered, and survived. Read their heartfelt stories; thank them whenever possible. They are incredible, humble men and women who were just doing their jobs. Also, there are several stories of women and men who worked in the factories in Indiana making war products. The home front had to sacrifice as well as the men who were gone. The remaining stories are about men, women and children who were from other countries during the war. Some were our Allies and a few were from the Axis countries. War affected everyone during the 1940's. These stories help us learn what these people lived through during the days of WWII.
Please Note:
Bookmamas will NOT be purchasing ANY used books until further notice.