You are here
Back to top
The Yellow Envelope: One Gift, Three Rules, and a Life-Changing Journey Around the World (Paperback)
Browse Books disclaimer
Please note that some books listed in our "Browse Books" section are NOT immediately available in our store. Those books must be ordered but they usually arrive promptly, within 2-3 days.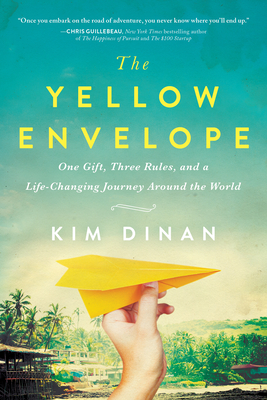 $15.99
Usually Ships in 1-5 Days
Description
---
What Would You Do with a Yellow Envelope?
After Kim and her husband decide to quit their jobs to travel around the world, they're given a yellow envelope containing a check and instructions to give the money away. The only three rules for the envelope: Don't overthink it; share your experiences; don't feel pressured to give it all away.
Through Ecuador, Peru, Nepal, and beyond, Kim and Brian face obstacles, including major challenges to their relationship. As she distributes the gift to people she encounters along the way she learns that money does not have a thing to do with the capacity to give, but that giving--of ourselves--is transformational.
Please Note:
Bookmamas will NOT be purchasing ANY used books until further notice.