You are here
Back to top
Classic Restaurants of Indianapolis (Paperback)
Browse Books disclaimer
Please note that some books listed in our "Browse Books" section are NOT immediately available in our store. Those books must be ordered but they usually arrive promptly, within 2-3 days.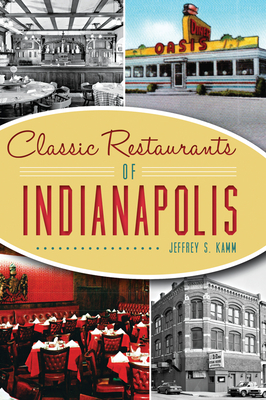 $19.99
Usually Ships in 1-5 Days
Description
---
Indianapolis boasts a few restaurants more than one hundred years old. Eateries like the legendary Hollyhock Hill and St. Elmo's Steakhouse are classic staples in the capital city. But for every legendary local restaurant that exists today, several more are mere memories. Diners can no longer feast on heaping piles of coconut shrimp at the Key West Shrimp House or sip on a Brandy Alexander at Fireside after a well-cooked steak, but their legacies still live on. Author Jeff Kamm explores the historic restaurants and most-missed locales that continue to define Indianapolis's culinary heritage.
Please Note:
Bookmamas will NOT be purchasing ANY used books until further notice.