You are here
Back to top
The Twelve Days of Christmas in Indiana (Hardcover)
Browse Books disclaimer
Please note that some books listed in our "Browse Books" section are NOT immediately available in our store. Those books must be ordered but they usually arrive promptly, within 2-3 days.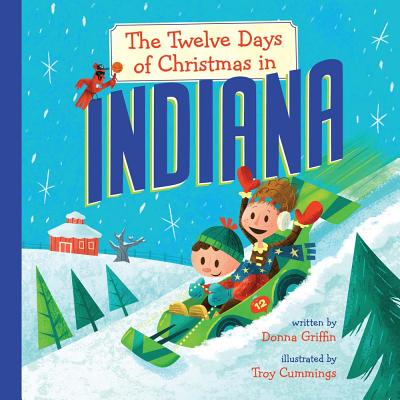 About the Author
---
Donna Griffin has been a writer, editor, and teacher for more than 30 years. A native Hoosier, she worked as editor and general manager of the Times-Post weekly newspaper in Pendleton, Indiana, and later owned and operated her own weekly newspaper. She currently works with local school districts to construct a Go Green Discovery Center, focusing on alternative energy, conservation, and environmental education. This is her first picture book. Donna lives in Greenfield, IN. Troy Cummings runs his own design studio, and his clients have included Time for Kids, New York Daily News, Pearson/Scott Foresman, Random House, and the Cartoon Network. Along with writing and illustrating several children's books, he has created animated versions of a child's nightmare for a production of a Ravel opera-his animations were projected onto screens above the stage to interact with the performers. Troy lives in Greencastle, IN, with his cat and family. Visit him online at troy-cummings.squarespace.com.
Please Note:
Bookmamas will NOT be purchasing ANY used books until further notice.