You are here
Back to top
Spooky Indiana: Tales of Hauntings, Strange Happenings, and Other Local Lore (Paperback)
Browse Books disclaimer
Please note that some books listed in our "Browse Books" section are NOT immediately available in our store. Those books must be ordered but they usually arrive promptly, within 2-3 days.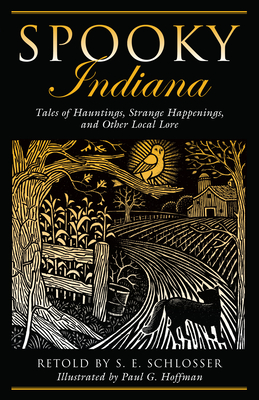 $12.95
Usually Ships in 1-5 Days
Description
---
Pull up a chair or gather round the campfire and get ready for creepy tales of ghostly hauntings, eerie happenings, and other strange occurrences in the Hoosier State. Whether read around the campfire on a dark and stormy night or from the backseat of the.
About the Author
---
Author S.E. Schlosser has been telling stories since she was a child, when games of "let's pretend" quickly built themselves into full-length stories. A graduate of the Institute of Children's Literature and Rutgers University, she also created and maintains the website AmericanFolklore.net, where she shares a wealth of stories from all 50 states, some dating back to the origins of America. Artist Paul Hoffman trained in painting and printmaking, with his first extensive illustration work on assignment in Egypt, drawing ancient wall reliefs for the University of Chicago. His work graces books of many genres - children's titles, textbooks, short story collections, natural history volumes, and numerous cookbooks. For Spooky Montana, he employed a scratchboard technique and an active imagination.
Please Note:
Bookmamas will NOT be purchasing ANY used books until further notice.