You are here
Back to top
Midnight Crossroad (TV Tie-In) (Mass Market Paperbound)
Browse Books disclaimer
Please note that some books listed in our "Browse Books" section are NOT immediately available in our store. Those books must be ordered but they usually arrive promptly, within 2-3 days.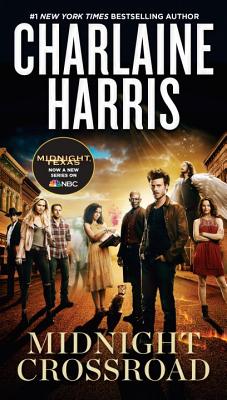 $9.99
Usually Ships in 1-5 Days
Description
---
Get ready for the new drama Midnight, Texas on NBC with the first book in Charlaine Harris' paranormal mystery series about a small town where only outsiders fit in... Welcome to Midnight, Texas, a town with many boarded-up windows and few full-time inhabitants, located at the crossing of Witch Light Road and the Davy highway. It's a pretty standard dried-up western town. There's a pawnshop with three residents. One is seen only at night. There's a diner, but people stopping there tend not to linger. There's a newcomer, Manfred Bernardo, who just wants to work hard and blend in. But Manfred has secrets of his own...
About the Author
---
Charlaine Harris is the #1 New York Times bestselling author of the Sookie Stackhouse and Midnight, Texas, fantasy/mystery series and the Aurora Teagarden, Harper Connelly, and Lily Bard mystery series. Her books have inspired HBO's True Blood, NBC's Midnight, Texas, and the Aurora Teagarden movies for Hallmark Movies & Mysteries. She has lived in the South her entire life.
Please Note:
Bookmamas will NOT be purchasing ANY used books until further notice.