You are here
Back to top
Slinging Doughnuts for the Boys: An American Woman in World War II (Paperback)
Browse Books disclaimer
Please note that some books listed in our "Browse Books" section are NOT immediately available in our store. Those books must be ordered but they usually arrive promptly, within 2-3 days.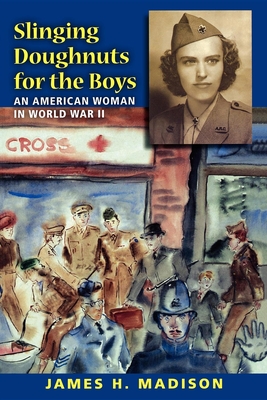 $20.95
Usually Ships in 1-5 Days
Description
---
Elizabeth Richardson was a Red Cross volunteer who worked as a Clubmobile hostess during World War II. Handing out free doughnuts, coffee, cigarettes, and gum to American soldiers in England and France, she and her colleagues provided a touch of home American girls with whom the boys could talk, flirt, dance, and perhaps find companionship. Usually the job was not hazardous except when V-1 and V-2 rockets rained down on London but it required both physical endurance and the skills of a trained counselor. Liz Richardson is a witty writer and astute observer. Her letters and diaries reveal an intelligent, independent, and personable woman with a voice that rings true. With commentary by historian James H. Madison, this book is an exceptional window into a past that is all too quickly fading from memory.
About the Author
---
James H. Madison is Thomas and Kathryn Miller Professor of History at Indiana University Bloomington. He is author of A Lynching in the Heartland: Race and Memory in America and other books. He lives in Bloomington, Indiana.
Please Note:
Bookmamas will NOT be purchasing ANY used books until further notice.