You are here
Back to top
Murders That Made Headlines: Crimes of Indiana (Paperback)
Browse Books disclaimer
Please note that some books listed in our "Browse Books" section are NOT immediately available in our store. Those books must be ordered but they usually arrive promptly, within 2-3 days.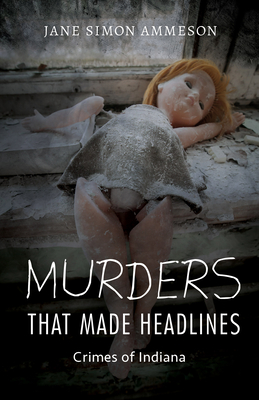 $15.00
Usually Ships in 1-5 Days
Description
---
Even the most sensational and scandalous crimes can disappear into history, the spine-chilling tales forgotten by subsequent generations. Murders that Made Headlines reveals some of these extraordinary but forgotten true events that captured the public's attention in the course of the last 200 years. Jane Simon Ammeson recounts the astonishing and sometimes bizarre stories of arsenic murders, Ponzi schemes, prison escapes, perjury, and other shocking crimes that took place in the Hoosier state. When we think of bygone eras, we often imagine gentile women, respectable men, simpler times, mannerly interactions, and intimate acquaintances, but Murders that Made Headlines reveals the notorious true crimes lurking in our history.
About the Author
---
Jane Simon Ammeson is a freelance writer and photographer who specializes in travel, food, and personalities. She writes frequently for the Times of Northwest Indiana, Chicago Life Magazine, Edible Michiana, AAA Home & Away, Experience Curacao, Experience Rivera May, Nashville Tennessean and Cincinnati Enquirer. She is the author of Hauntings of the Underground Railroad: Ghosts of the Midwest, A Jazz Age Murder in Northwest Indiana and East Chicago.
Please Note:
Bookmamas will NOT be purchasing ANY used books until further notice.